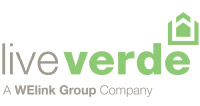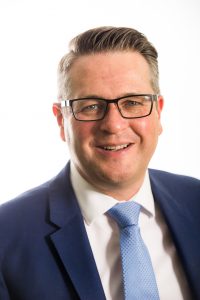 Delivery of innovative mixed-tenure modular homes to begin
Homes to use British produced steel frames
New jobs created in factories, onsite and in local supply chains
North West England to benefit first before national roll-out
WElink Group's new UK modular housing platform, Live Verde, has been officially launched following the appointment of Chief Executive Officer, Stephen Haigh. Stephen, who is currently Executive Director Specialist Housing at Your Housing Group ("YHG"), is joining this new business with immediate effect.
Ajmal Rahman, Chairman of WElink Group, said of the appointment:
 'Live Verde will allow the implementation of WElink/CNBM's industrialisation strategy with rapid deployment of modular, state-of-the-art, energy efficient homes to address the housing shortage in the UK.
 We are delighted by the appointment of Stephen Haigh as Live Verde's CEO to accelerate our UK housing initiative. Stephen brings a wealth of experience from his 30 plus years in the real estate housing/ construction business and has a proven track record of managing real estate development businesses across the sector including residential, commercial and mixed-use investments.'
Stephen Haigh, CEO of Live Verde, commented on his appointment:
'Live Verde's primary focus is to accelerate the construction of new homes across the UK, we're all aware of the figures surrounding the housing crisis we see in the UK today. To be able to make headway into these figures, we need to focus on the speed of delivery and the methods of construction used to build new homes. Live Verde is already influencing discussions and as the newly announced CEO, I'm looking forward to seeing our first modular homes being constructed later this year'.
Live Verde, which means green living, has been established by WElink Group to deliver its UK modular housing aspirations. This follows the £2.5bn investment deal announced with YHG and CNBM/WElink to deliver housing in the North West, whose joint venture partnership will now form part of Live Verde.
The new UK business will deploy next generation modular construction methods developed by WElink Group and its partners; whilst accessing China National Building Material Company's (CNBM) industrial strength and financial support.
The housing concept uses state of the art, energy efficient, modular construction methods and designs which will transform the pace of the delivery of new homes in the UK. The homes will combine British precision produced steel frames and modern composite materials that means the developments are both low carbon and energy efficient in their construction and in their operation. They will also help address fuel poverty and the UK's carbon footprint issues through our incorporated renewable energy and energy efficient design – meaning our developments can be at least 75% energy independent.
Live Verde's homes will be manufactured by WElink from up to six nationwide strategic factories with a key aim to deliver 25,000 homes per annum by 2022.
-ENDS-
For more information please contact
Live Verde: Helena Banfield, Marketing & Communications Manager, via email Helena.banfield@liveverde.co.uk or by phone 07776 206634
WElink Group: Mike Harrison, Communications Manager, via email m.harrison@welink.eu or by phone 020 7268 4928
Notes to Editors
Live Verde
Live Verde is the UK modular housing platform of the WElink Group and offers innovative housing solutions, helping to address the UK's housing needs. Our strengths lie in the construction methodology, energy solutions, and strategic financial investment. It will focus on site acquisitions, joint ventures, and additional opportunities for the deployment of WElink's mix-tenure modular housing solutions. It has a UK focus and be based in Manchester.
Stephen Haigh
Stephen joined YHG 4 years ago in his current role, shortly after YHG was formed following a merger of Harvest Housing Group and Arena Housing Group.  This merger created a business with a combined stock of around 32,000 properties across the North-West, Yorkshire and the Midlands. In his role Stephen successfully restructured YHG's specialist housing division to align with the private sector and together he and his team have just delivered over 1,500 affordable, shared ownership properties and homes for open market sale.
Before joining YHG Stephen spent 5 years as Country Manager Czech Republic for Avestus Real Estate (formerly Quinlan Private Golub), where he delivered a range of sizeable real estate development projects in the Czech Republic while also overseeing residential operations in other CEE countries.  Prior to this Stephen held a number of Managing Director roles in various housing development businesses, such as Gleeson Homes Northern, Antler Homes and Allen Homes.
Stephen, who is a Fellow of the Royal Institution of Chartered Surveyors, holds an HNC in building construction.